Workshop Dates
Workshop 1 - Monday 9th October 2023 - 1000-1530 Shrewsbury Town Football Club
Workshop 2 - Monday 29th January 2024 - 1000-1530 Shrewsbury Town Football Club
Workshop 3 - Monday 15th April 2024 - 1000-1530 Shrewsbury Town Football Club
When booking, please note the dates and times in your diary, and submit your cover request in school.
This project is designed to support Early Career Teachers (teachers in their first two years of teaching) who did not take part in the Early Career Teachers Work Group in 2021-22 or 2022-23 to collaboratively design effective learning and teaching in mathematics. This Work Group will be blended with some sessions taking place online and others taking place in person.
The aim of this community is to work deeply on multiplicative reasoning, drawing in the associated pedagogy, and will include lesson analysis and lesson design. Other areas of maths could be supported in a second year to maintain the engagement/momentum of this group. It is expected that this work would be linked to the Early Career Framework so could be viewed as a two-year offer.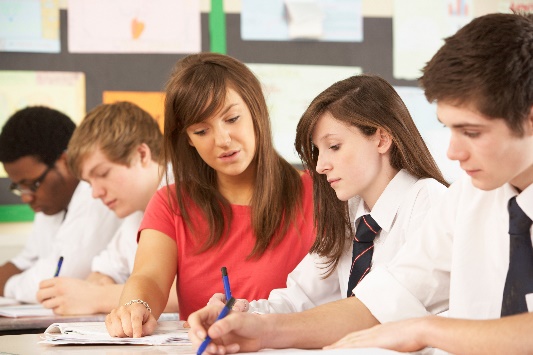 'Teachers deserve high quality support throughout their careers, particularly in those first years of teaching when the learning curve is steepest… However, too often, new teachers have not enjoyed the support they need to thrive, nor have they had adequate time to devote to their professional development. The Early Career Framework (ECF) underpins an entitlement to a fully-funded, two-year package of structured training and support for early career teachers linked to the best available research evidence.'
This project aims to offer high quality maths support for Early Career teachers, recognising the requirements of the ECF and the impact of Covid on their ITT experience. In 2021/22 many hubs focused a RIWG on an NQT-specific offer. This NCP builds upon the learning from this work and the ECF roll out from September 2021.
The ECF underpins what all early career teachers should be entitled to learn about and learn how to do based on expert guidance and the best available research evidence. As is the case for other professions, areas covered in initial training will be covered in greater depth as part of induction as teachers continue their journey to becoming experts. The work in this NCP will be in line with this with an emphasis on standards 2, 3 and 4.
Who will be leading the group?
Natalie Burton
Natalie is one of the Assistant Maths Hub Leads (Secondary) for SHaW MathsHub and an accredited NCETM PD lead. She has led Work Groups as a Teaching for Mastery Specialist and is also an experienced subject mentor for ITT trainees and teachers in their early career years.
Who is it for?
Participants will be those identified as Early Career Teachers – teachers in their first or second year of teaching. Participants also must not have taken in the Early Career Teachers Work Group in 2021-22 or 2022-23.
Joining details will be sent by email approximately ten days before the first workshop and will be noted in the Basecamp community for the participants of this Work Group.
What are the intended outcomes?
Pupil outcomes
Pupils will:
be seen to elaborate when responding to questions, showing that their answer stems from a secure understanding
be seen to positively engage with challenging content.
Practice development
Through collaboration with colleagues, participants will plan and teach a carefully sequenced and coherent area of mathematics, by:
identifying essential concepts, knowledge, skills within the topic area and providing opportunity for all pupils to learn and master these critical components
ensuring pupils' thinking is focused on key ideas within the topic area
evaluating and adapting existing resources to enable them to be used to meet the needs of pupils
being aware of common misconceptions and exploring ways of handling them to help pupils master important concepts.
Professional learning
Teachers will enhance their maths subject knowledge with an emphasis on the key structures in each mathematical area covered. This will be evidenced in lesson design through:
appreciation of the key ideas underpinning the area of maths being taught
an understanding of key principles and approaches associated with teaching for mastery – signature pedagogies for maths
an understanding of approaches to assess pupils' prior learning, so that learning sequences are planned to take this into account
making appropriate use of representations to expose the structure of the maths being taught.
What is the cost?
Funded by DfE so participation is free for schools