Welcome to SHaW Maths Hub (Salop, Herefordshire and Wolverhampton Maths Hub). SHaW Maths Hub is one of a network of 40 Maths Hubs in England, working together within the Maths Hubs Programme, which began in 2014. The programme is funded by the Department for Education (DfE) and coordinated by the National Centre for Excellence in the Teaching of Mathematics (NCETM). Find out more about the programme at mathshubs.co.uk. The geographical areas we cover are Herefordshire, Shropshire, Telford and Wolverhampton. We recommend that Maths Subject Leaders check our work groups page and follow us on Twitter @SHaWMathsHub to keep up to date. Register here to receive fortnightly updates and communication about funded opportunities.
What Are We Doing:
SHaW Maths Hub supports teachers and schools from Early Years, Primary and Secondary through to Post-16. We work in partnership with NCETM and other Maths Hubs, with local specialists leading funded professional development opportunities. Work Groups are hosted throughout our Hub region to provided localised support for all, utilising strong collaborative links with our strategic partners. Teaching for Mastery Work Groups provide funded support to participate in collaborative, classroom based, professional development for primary and secondary schools.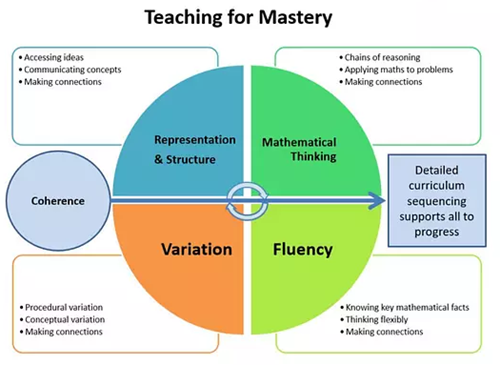 Headteacher Louise George recommends Teaching for Mastery Work Groups
Managing Mastery - school leader interviews: Walford Primary School from NCETM on Vimeo.
Strategic Board Members
Dr. Sally Bamber - Chair - University of Chester
James Coughlan - Maths Hub Senior Lead - Bishop Challoner Catholic College
Graham Charles - Maths Hub Lead - Church Stretton School
Sue Madgwick - Deputy Director, NCETM
Anita Cliff - Manor Teaching School Hub, Wolverhampton
Sian Deane - Severn Alliance, Telford
Louise George - Walford Primary, Ross-on-Wye
Rekha Kohli - Perry Hall Primary, Wolverhampton
Chris Luther - Shrewsbury Colleges Group
Anna Priday - Prince Henry's Teaching School Hub, Evesham representative
Richard Stakes - AMSP
Niki Summers - University of Worcester
Leadership and Operations Team
Maths Hub Senior Lead - James Coughlan
Maths Hub Lead - Graham Charles
Project Manager - Scott Kemp
Maths Hub Coordinator - Julie Davies
Assistant Maths Hub Leads
Secondary Leads - Natalie Burton, Joe Cooper
Primary Teaching for Mastery - Gemma Cherrington, Fiona Wood, Julie Marston and Sue Evans
Post-16 Lead - Gayle Scot
Evaluation - Lou Hoskyns-Staples