ALTERNATIVE ARRANGEMENTS FOR THIS WORK GROUP
An email was sent to all particpants on 6th May, 2020 with the joining details for this online workshop. Please check your "junk mail" if you do not appear to have received this message. Please email shawmathshub@tpstrust.co.uk if you are still unable to find it; and it will be sent again. Thank you.
Please note that we will accept bookings for teachers to join Days 2 and 3 of this Work Group, having missed Day 1.
The linear A level requires that the use of technology 'permeates' the study of mathematics. This Work Group, run in partnership with the Advanced Maths Support Programme (AMSP), will explore practical approaches for integrating technology in the A level Mathematics (or Further Mathematics) curriculum. Participants will explore where, when and how to use technology to enhance students' learning, understanding and experience, and will develop their own technology skills. The underlying theme of each Work Group is to develop participants as technology champions in their own departments.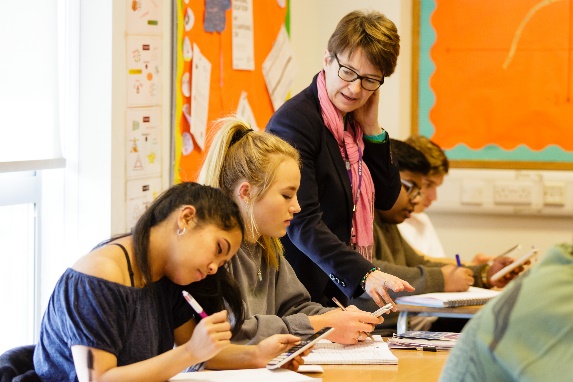 Who will be leading the group?
Martin Withington
Martin has taught A level Maths and Further Maths and is an Associate for the Advanced Maths Support Programme (AMSP). He has extensive experience in using IT both in the classroom and for resource preparation. Martin also supports the professional development of teachers as a popular workshop lead at conferences.
Who is it for?
Teachers of A level Mathematics and Further Mathematics or Core Maths, and especially those wishing to develop the use of technology in A level teaching with others in their department. This project is not designed to focus on developing new technology skills for beginners from scratch.
What are the intended outcomes?
Participant teachers will increase their confidence to further develop their own technology skills and further embed the appropriate and effective use of technology in their lessons. Colleagues in the participant teachers' schools will benefit from this increased confidence and knowledge through the technology champion role.
The opportunities to use technology within CPD for maths teachers at participant schools will also be enhanced through the technology champion role. As a result of these developments, students in participant schools will, through increased and improved use of technology, develop improved conceptual understanding and engagement with mathematics.
What will it involve?
Through three face-to-face Work Group meeting days, participating teachers will develop their practice to further embed the appropriate and effective use of technology in the study of the linear A level Mathematics, and to champion the use of technology within their own mathematics department.
Participants are advised to bring their own laptop which is ready to be able to download activities – you should check with IT that the settings will enable you to download activities, if you have a laptop provided by your institution.
What is the cost?
Free
Cover costs of up to £200 per day will be paid for teachers in their first two years of teaching. Please indicate where requested on the booking form.