Free conference for secondary teachers of Maths in the West Midlands.
Schedule
0900 Arrival/Registration
0920 Welcome
0930 The work and thinking of Don Steward
1020 Workshops
1110 Break
1125 Colin Foster - Using mathematics etudes instead of exercises
1255 Lunch
1330 Steve Wren - Engineering mathematical success - an exploration of some factors that departments may wish to consider when thinking about their curriculum
1430 Pete Wright - Teaching Maths for Social Justice
1545 Close
The work and thinking of Don Steward
This session offers a chance to look at Don's work and thinking on different topics, with tasks in folders by topic. You will be welcome to take photos.
Using mathematics etudes instead of exercises - Colin Foster
In this keynote, I will share some 'mathematical etudes' that are intended to develop students' fluency in important mathematical processes in ways that are more interesting than traditional exercises. I will deliberately choose topics that might be regarded as potentially 'less interesting' ones to teach or learn. This will be an active session of 'doing mathematics' together. If you can, please bring a pair of compasses.
Dr Colin Foster is a Reader in Mathematics Education in the Department of Mathematics Education at Loughborough University and President of the Mathematical Association. His research interests focus on the learning and teaching of mathematics in ways that support students' conceptual understanding. He is currently leading the design of a fully-resourced, research-informed school mathematics curriculum through the Loughborough University Mathematics Education Network.
Email: c.foster@lboro.ac.uk
Website: www.foster77.co.uk
Blog: blog.foster77.co.uk/
Twitter: @colinfoster77
Engineering mathematical success - an exploration of some factors that departments may wish to consider when thinking about their curriculum - Steve Wren
Steve Wren is Ofsted's subject lead for mathematics. He is a qualified teacher with extensive secondary school leadership experience, and most recently was director of key stage 3 in a large comprehensive school. As a specialist leader of education, he supported schools with subject leadership, assessment and school improvement. Steve is part of the curriculum unit and has been a subject leader in 2 large secondary schools. He has lectured on initial teacher training programmes and, as a county mathematics consultant, supported the work and development of provision across a diverse range of schools.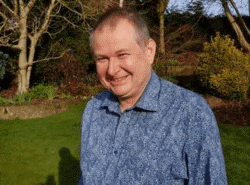 Teaching Maths for Social Justice - Pete Wright
This keynote will explore opportunities and challenges for addressing social justice in the maths classroom. There will be a chance to engage with activities that help students appreciate how they can use mathematics to make sense of issues of social justice they encounter in the world around them. We will also consider how practices in mathematics teaching can affect students' mathematical agency and their development of powerful knowledge.
Dr Pete Wright is currently Associate Professor in Mathematics Education at UCL Institute of Education, where he has been a teacher educator since 2011. He previously taught mathematics for 12 years in comprehensive schools in London, Newcastle-upon-Tyne and Brighton (including spells as advanced skills teacher and head of department), and for 3 years in a rural school in Kenya with VSO. He also spent 5 years as a curriculum developer and 2 years as a local authority consultant. His research interests include teaching maths for social justice, equity in mathematics education, socio-mathematical agency and participatory action research.
Email: pete.wright@ucl.ac.uk
Website: mathsocialjustice.org
Twitter: @petewrightioe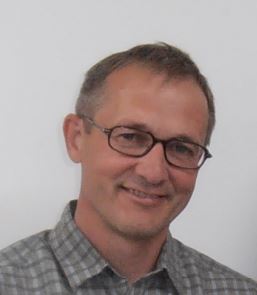 Workshops
There is a choice of three workshops for the 10:20 session. Please select one of the following three and use the booking form associated with your choice of workshop. We do not require your TRN when completing the online booking form, nor will there be a Basecamp community associated with this conference. If you agree to join the mailing list this will be for your local Hub's mailing list only.
1) Understanding Equivalence: The Key to Fluency? - Jayne Watts and Alison Sutch - Booking Form
Could we help our students to develop their understanding of how to maintain and use equivalence more effectively to improve progress in KS3, KS4 and KS5 mathematics?
2) Curriculum Sequencing - Amie Coley - Booking Form
Talk of the curriculum is everywhere. The National Curriculum prescribes most of the content we teach, but we still have a lot of decisions to make when it comes to deciding the sequencing on the content and how we are going to explain those concepts. In this session, we will look at the metaphors we can use to explain some of the many concepts and how we can thread this through the curriculum to create a coherent journey for our pupils.
3) Behave like a mathematician: the behaviours we want to encourage in our classrooms - Tom Manners - Booking Form
Do I speak for everyone when I say that I really don't enjoy working with passive learners? I want my students to be engaged during my lessons, but I also want them to behave mathematically… but what does that mean? By looking at various research, I hope that attendees to this session will take activities away with them to help pupils to develop the mathematical habits we want them to acquire.
Please chose from one of the below three workshops by using the appropriate booking form: